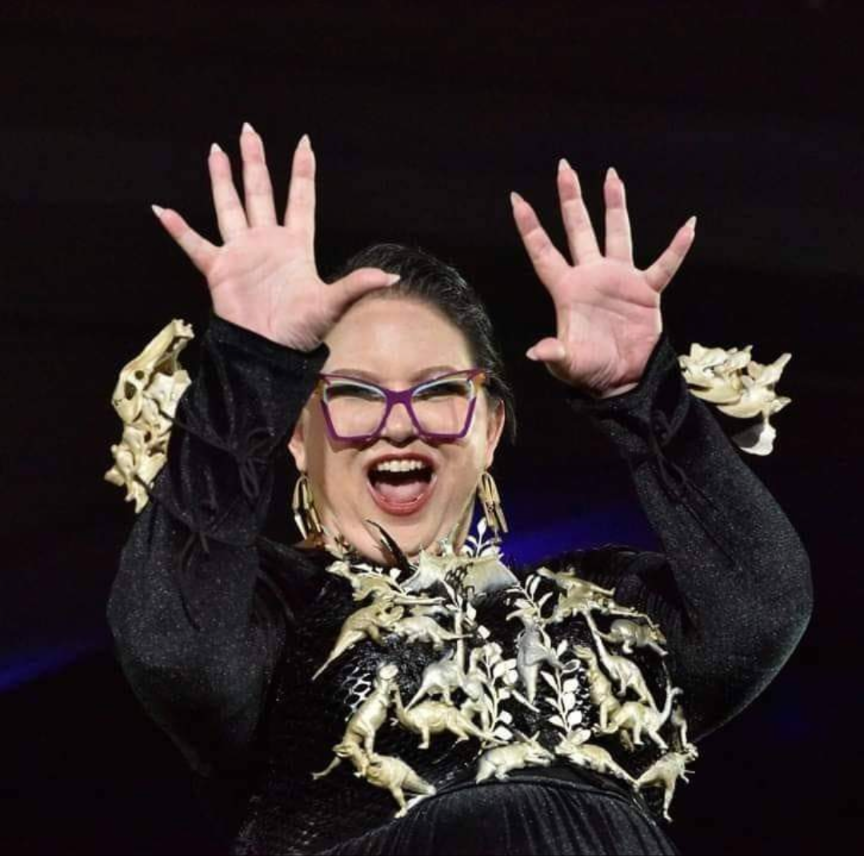 Ah, the video meeting—a modern-day rite of passage where you try to look professional from the waist up while secretly wearing pajama bottoms. But let's focus on the real star of the show: your eyes. Those two orbs in your skull can make or break your virtual interview or presentation, and science has much to say about it. So, let's delve into the "eye-opening" neuroscience of eye contact in the digital age, with a dash of humor and a sprinkle of personal anecdotes.
First, let's talk about science, specifically Oxytocin. We commonly think of oxytocin as the "Love Hormone," but it is much more than the chemical messenger produced in the hypothalamus when you lock eyes on a first date or snuggle a puppy. In a virtual job interview or presentation, this "Love Hormone" can make your interviewer feel warm and fuzzy about you, even if they're miles away behind a screen. The effect of Oxytocin is a rise in the ability to collaborate, communicate, and trust others by activating networks in our prefrontal cortex.
Eye contact also triggers dopamine, the brain's "like" button. It's the neurochemical equivalent of getting a thumbs-up emoji from your brain. Dopamine makes the virtual interaction rewarding and, more importantly, noteworthy. So, if you want to be the presenter that sticks out, but in a good way, get those dopamine levels up with some good ol' eye contact. Speaking of thumbs-up, showing your hands has also proven effective in promoting the release of positive hormones during video communication. This is a great reason to not sit on your hands during a video session—more on that in another article.
Then, we come to the virtual conundrum: You might wonder, "Can I mimic eye contact through a screen?" The answer is a resounding, scientifically unproven, but highly anecdotal, yes! Looking into the camera mimics real-life eye contact, tricking our brains into thinking we have a genuinely human moment of connection and building the "Know, Like, and Trust" Factor often associated with strong brands and lasting relationships that are needed for successful partnering, whether for hiring, collaborating, or sales.
Don't Do What I Did
Okay, learn from my failure. Since I am typically the coach or consultant working with a client on the other side of town, or the world, by video, I was caught off guard recently by watching a recording shared of myself speaking with one of my coaches. When I am coaching, I often help a client create a strategy, blueprint, or branded roadmap to reach a meaningful goal's finish line and do not go back to watch the video. I don't often think about eye contact since we are often deep into documents and focused on the client's performance and next steps. It was hard to watch. I am used to juggling lots of balls and am gifted through my ADHD brain to bring disparate dots into one plane with ease and confidence for my clients, but this time, I was the focus of the work. Boy, howdy, I lacked focus! My eyes were all over the place, and I quickly turned off the video portion and just listened to the planning and points made during the meeting. I had to fix this problem for future video interactions and I came up with some tips:
Expert Tips with a Twist: How I Nailed Virtual Eye Contact
1. The Friendly Face Trick
One way to handle this awkward issue is to put a friendly photo near the camera. I did that by placing a fun picture of my Productivity Coach and friend, Jamie Steele, near the camera. In taking this action, I gave my camera "eyes" and a fun, friendly persona to look into. She is in the photo, cheering me on, saying, "You got this!" If you don't have a productivity coach, any friendly face will do; a friend, family member, or even a character from the media whom you can lock eyes with and who would be a good listener and cheerleader for you in any situation. In my case, I chose my Productivity Coach, Jamie Steele.
2. Googly Eyes: Because Why Not?
If you're more of a DIY person, stick a pair of googly eyes near your camera. It's hard not to look when a pair of eyes is staring back at you. Plus, it adds a touch of whimsy to an otherwise nerve-wracking experience. I have a handful of these on my desk right now, doesn't everyone? No, just me, I am sure that you can pick some up from your favorite craft store.
Elevate your camera to eye level. It's the easiest way to make "eye contact" without looking like you're staring at your interviewer's forehead. You may need to play with the position of your camera to get this right with a friend or colleague as the viewer. You don't have to have a fancy set-up to bring your camera to the right height or angle. It could be as easy as putting your laptop on a stack of books, mantle, or bookshelf. Just ensure you aren't in a dark corner due to correcting the positioning.
4. Screen Feng Shui
Move the interviewer's window close to the camera. It's like killing two birds with one stone—you can look at the interviewer and make "eye contact" at the same time. Many video conferencing tools will allow you to arrange your view in thumbnails or panes in different configurations and set up the preferred layout before going, "lights, camera, action!"
5. Cue Cards: The Comedian's Secret Weapon
Place cue cards or big sticky notes around the camera. Think of them as your teleprompter, feeding you lines like you're the host of a late-night show or a star on a stage. Cue cards remain my favorite way to prepare left over from my background in the theater. (Imagine a stuffy voice with a haute accent here when you read the word "theater.")
6. The Art of the Glance
Remember, constant eye contact can be as awkward as a creepy hug. It's okay to look away briefly, to take notes, for dramatic effect, or to nod a handoff to another speaker.
7. Teleprompter: The Future is Now
If you want to go full-on tech, use a teleprompter app. It's like having a mini autocue for your video, and it can make you feel like a pro news anchor. I have to admit I stink at teleprompters and find them distracting, but I have seen people truly master this technology, and it provided support and details that might be missed in the heat of the moment.
While your eyes are the show's star, remember the supporting cast: good lighting, clear audio, and a stable internet connection. After all, your eyes won't save you if you look like you're broadcasting from a cave.
So there you have it, folks. The science of eye contact in video presentations and interviews is as fascinating as it is "eye-ronic." Whether you're sticking googly eyes to your screen or pinning up pictures of your productivity coach, remember that your eyes are your secret weapon. So go ahead, look into that camera, and let your eyes create a successful connection. Trust me, it's all "eye" have ever wanted for you.