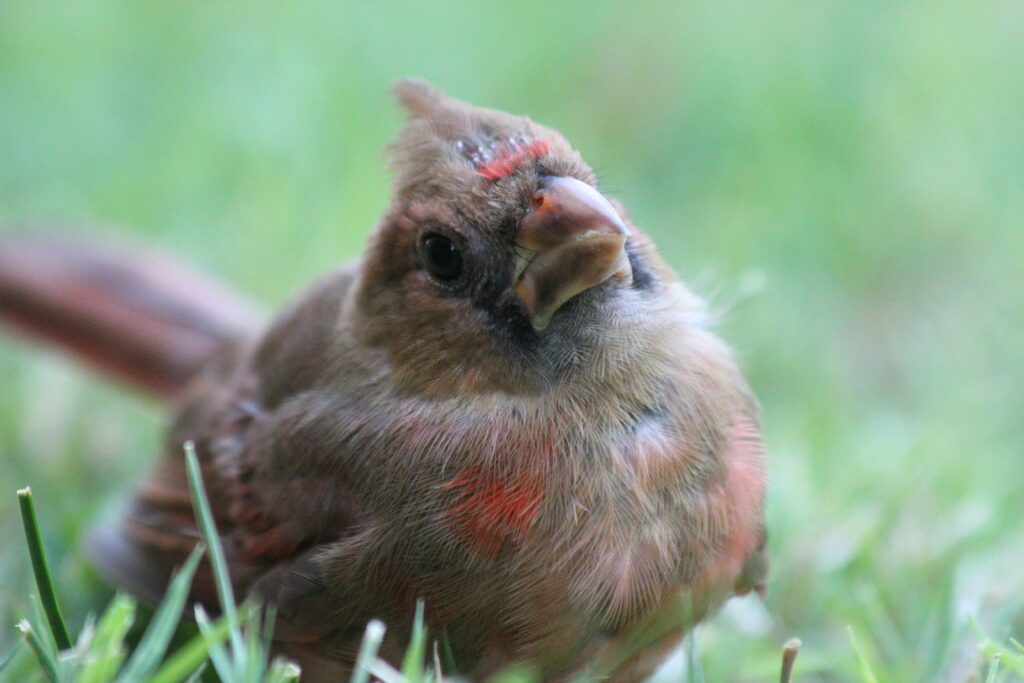 As I sat in my car waiting for the traffic light to change, I saw a young cardinal hopping along in the grass on the side of the road.
While destined, I'm sure, to become a beautiful red bird with a black mask and majestic crest, this youngster was caught in that phase just after a fuzzy cute baby and before beautiful red feathers — no crest, just a few odd feathers on top without direction.
Here was truly a "vision only a mother bird could love." It reminded me that many things in our lives go through an ugly or awkward stage, especially during rapid growth, like adolescence.
New ideas are like young birds, full of potential but difficult to appreciate.
Are you at this stage in your life or career? Preflight is about you, your ideas, and your dreams about success and happiness.
And like that teenage bird, your dream may not yet be beautiful to your friends, family, or boss. You see the potential and outcome. They throw out roadblocks: not quite there, needs more work, requires more time, awkward, out of place, or just plain "bird-brained."
Gradually, doubt creeps in, and your dream is flopping around on the ground.
You need a momma bird! Let me help with a 90-minute turnaround, a personal session to brainstorm and flesh out the flight feathers for your idea.
Sharing your idea with a supportive coach is a nurturing way to get that idea out of your head and into reality. I have no other agenda than listening, supporting, and growing your potential for happiness and success.
For the next two weeks (starting October 28th and ending on November 11th), you can book a Turnaround Package with me for just $165 for 90 minutes of coaching and consulting ($350 Value). Pick my brain and take advantage of my years of experience to create a plan, brainstorm ideas, or rework what is not working. This Turnaround Package can be used in 1 ninety-minute session or 2 sessions by phone or Zoom. This package includes:
Addressing 3 Questions that are most important to the client.
Two formal reports on documents, i.e. grammar and keyword matching.
3 Areas of improvement identified by Coach.
Collaboration and Active planning of Next Steps and Success Indicators.
Supporting Guides, Videos, One-Pagers, and Introductions.
Queen of the Turnarounds,
DeAnne
P.S. Speaking of those that support you, below you will find a photo of me and my dear friend Paula. When I decided to go out on my own as a career consultant, I had plenty of discouraging comments from nay-sayers. But, Paula has always been one of my cheerleaders. Who are your cheerleaders?
#Coaching #Ideas #Support #Community #Special Offer